About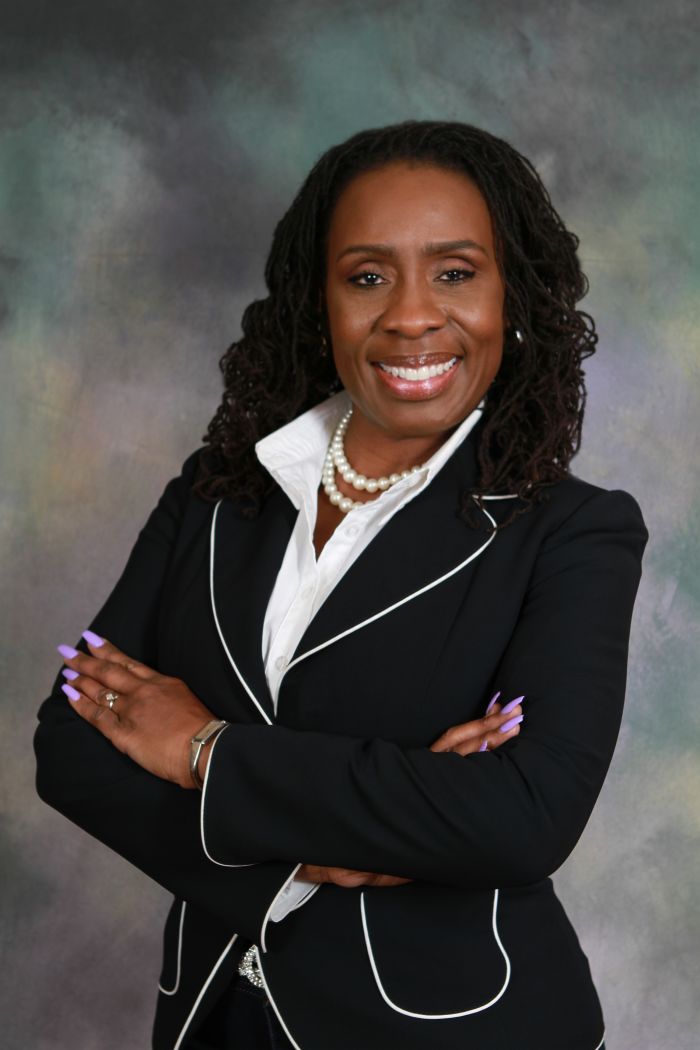 Nichelle Henderson
LACCD Board of Trustees, Seat 5
PUTTING STUDENTS FIRST!!
From the White House to the classroom, public education is under attack. Now more than ever, the Los Angeles Community College System - a system that has suffered under years of uneven leadership – must do better.
Nichelle's focus for the LACCD is to PUTS STUDENTS FIRST with:
• Increased funding and greater accountability in spending
• Improved outreach and recruitment to underserved groups; API, LGBT+, those seeking entry after incarceration and foster youth
• Higher retention, transfer and graduation rate of underserved groups
• Greater diversity in hiring
• Enhanced student services; academic and mental health counseling, vocational education and dual enrollment for high school Juniors and Senior to earn college credit and gain workforce preparation in the trades.
NICHELLE
Nichelle is an academic faculty advisor and teacher/lecturer at California State University, Los Angeles. A 30-year Democrat and grassroots political activist, Nichelle has dedicated her life's work to advancing the rights of others.
She is a leader in the California Faculty Association (CFA)/SEIU 1983 where she is the CSULA Chapter Vice President, member and former Chair of the Faculty Rights Team and member of the statewide Bargaining and Representation Teams winning distinguished awards including Cal State Los Angeles Lecturer Activist of the Year in 2016 and LACDP Female Delegate of the Year in 2018.
Nichelle is actively involved in several community based clubs and committees, serving as the 1st Vice President of the Los Angeles African American Women PAC and an elected delegate to the Los Angeles County Democratic Central Committee (LACDP) representing Assembly District 66; where she serves as the Co-Chair of the Credentials Team and Region 5 Vice Chair
Born and raised in Los Angeles County by hard working parents, Nichelle studied hard and made the most of her educational opportunities. She has an M.A. in Elementary Teaching from Chapman University and a B.A. in Liberal Studies from Cal State LA.
Nichelle and her husband, Gardena City Mayor Pro Tem, Dr. Mark E. Henderson, are the proud parents of four adult children and one granddaughter.
_____________________________
"I grew up in LA during a time of deep racial strife and inequity. In communities like mine, the idea of college wasn't on most people's radar. For many families, change has come slowly, but surely. As an LACCD board member, I will fight to make sure everyone has the same opportunities for academic and career success."
- Nichelle Henderson
Candidate, LACCD Seat 5
____________________________
Professional Education Experience
• Clinical Field Supervisor & Lecturer – California State University, Los Angeles
• Lecturer & Faculty Advisor – California State University, Los Angeles
• Lecturer & Faculty Advisor – California State University, Dominguez Hills
• Math & Science Teacher, Grades 6 - 8 – Compton Unified School District
Political & Social Activism, Service & Training
• Los Angeles African American Women PAC – 1st Vice President; Chair, Political Involvement
• California Faculty Association, California State University, Los Angeles – Vice President; Chair, Political Action; FMR Chair, Faculty Rights; FMR Delegate-at-Large
• Delta Sigma Theta Sorority, Inc.
• Los Angeles County Democratic Central Committee AD 66 - Elected Delegate
• LA Federation of Labor; SEIU 1983 - Representative
• Black Women's Democratic Club - Member
• Palos Verdes Democratic Club - Member
• Beach Cities Democratic Club - Member
• New Frontier Democratic Club - Member
• Westchester Playa Democratic Club - Member
• Emerge, CA Political Training program - Alumna
• LA Co Federation of Labor Civic Leadership Academy - Alumna
• Los Angeles African American Women's Political Policy Institute - Alumna
• Hall for Senate District - Volunteer
• Kamlager for Assembly District - Volunteer
• Henderson for Gardena City Council - Volunteer
• Manning for Hawthorne City Council – Volunteer
• Compton City Council, Chambers - Volunteer • Compton City Council, Sharif - Volunteer